TYPOGRAPHIC SELF-PORTRAIT
14,000+ characters.
The Center Ring | Bronze - Design
MOVIE CONCEPT & POSTER DESIGN
Assignment? Figure out what would happen if the movie Finding Nemo crossed over with The Purge.
Our oceans are dying. Climate change, pollution, and over fishing have pushed our seas to their brink. To combat the risk of losing what was once the world's greatest resource, several countries have come together to form WARF— the World Alliance for the Restoration of Fisheries. This group, which is well funded and heavily armed, rule the seas with an iron fist to strictly enforce a world-wide ban on commercial fishing. After successfully keeping fish off the plates and out of the mouths of the masses for two decades, legislation has been passed to allow commercial fishers to fish the seas once again. With the expected price of certain species to be worth several times their weight in gold, the chance of landing a large fortune is too alluring for certain elements to pass up. When a majority of the crews are backed by criminal organizations, the fishermen know what's at stake and are willing to do whatever it takes to satisfy their investors and make sure this next catch is the last they'll ever need.
CAMPAIGN CONCEPT, ART DIRECTION & COPY
Designed by tradition and enriched by passion, the Big Green Egg ceramic cooker offers the ultimate level of culinary versatility to expand your palate beyond the backyard.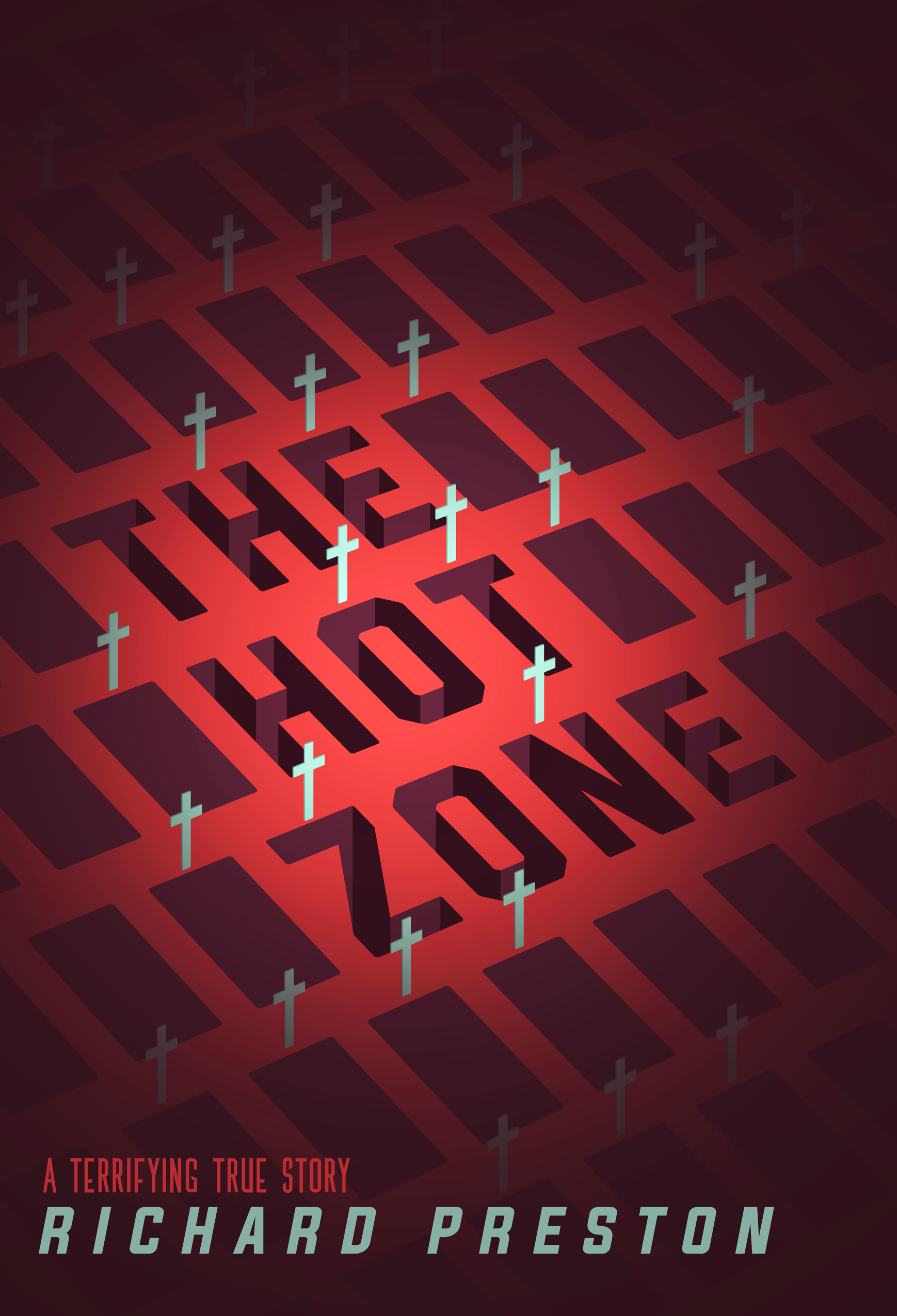 BOOK COVER DESIGN
"The bestselling landmark account of the first emergence of the Ebola virus. A highly infectious, deadly virus from the central African rain forest suddenly appears in the suburbs of Washington, D.C. There is no cure. In a few days 90 percent of its victims are dead. A secret military SWAT team of soldiers and scientists is mobilized to stop the outbreak of this exotic "hot" virus. The Hot Zone tells this dramatic story, giving a hair-raising account of the appearance of rare and lethal viruses and their "crashes" into the human race. Shocking, frightening, and impossible to ignore, The Hot Zone proves that truth really is scarier than fiction."
CAMPAIGN CONCEPT, POSTER DESIGNS & COPY
IDEA: Give voters a candidate their proud to support during the 2018 midterm elections. And then drive them into El Pollo Loco after they've filled in their ballots so they can exercise their right to fill up on delicious citrus-marinated, fire-grilled chicken.
STUNT: Treat a 2018 candidate and their campaign staff to a free lunch at El Pollo Loco. The catch? We also invite their opponent and their entire campaign staff as well with just one rule— no discussing politics at the dinner table.